November 27, 2017 | Posted in:General, Spain, Travel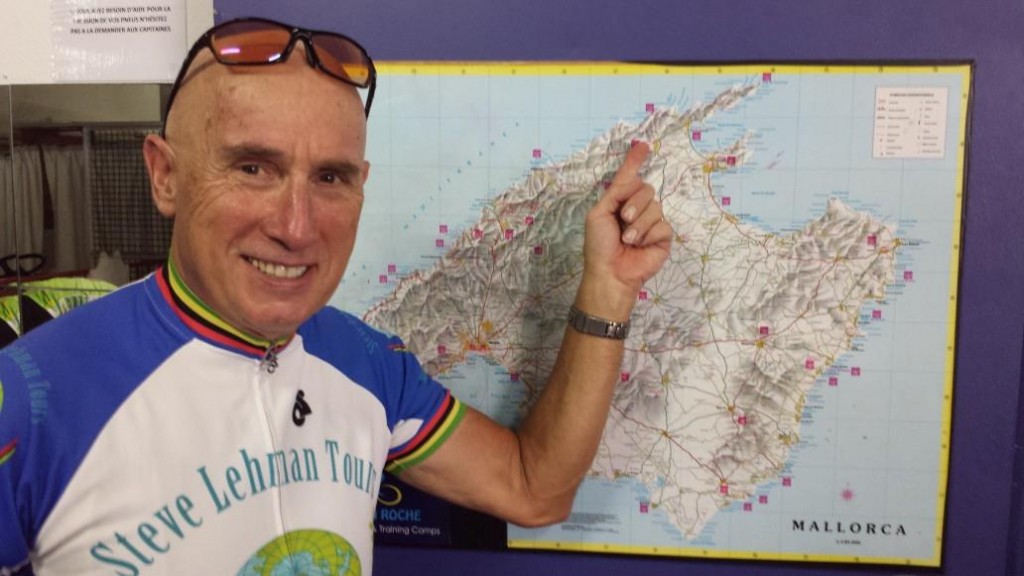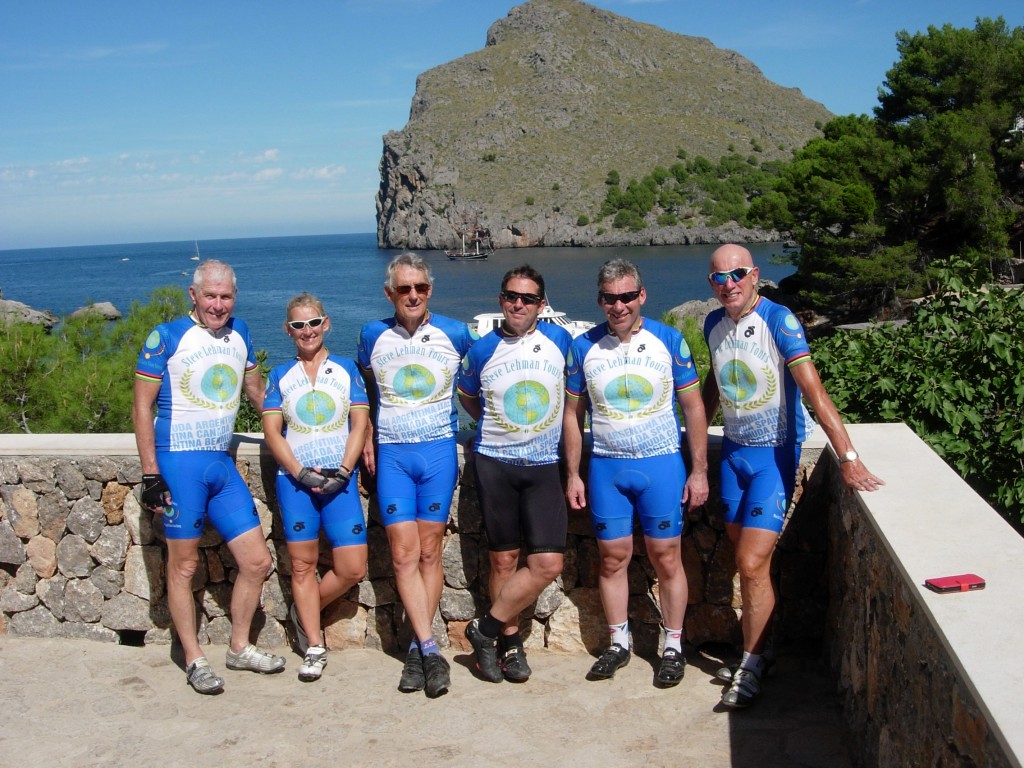 Why not join us in Majorca in March 17 to 25, 2018?  Find out why this beautiful island is on every cyclist's must-do list.  This will be our 13th trip to Majorca, so we have sorted everything out for you to have an outstanding experience.  Majorca is also a wonderful destination for a non-cycling holiday, so non-cycling family members love it, as well. For the cyclist this roughly 50 mile by 50 mile Mediterranean island is a cycling paradise. The length of the north coast is dominated by a 4500′ mountain range, while the vast interior offers great, relatively flat farmlands (olives, almonds). The infrastructure (roads, restaurants) are designed to handle the six million guests expected in Majorca each summer. In the off-season of March the actual population is slightly more than 750,000 (most living in the city of Palma). Therefore, we will have great, well maintained roads with very little vehicular traffic. As always in the middle of our stay I have included the ride to Sa Calobra (The Serpent). This day will include two Category 2 climbs and the Cat 1 Sa Calobra.
Our hotel is situated on a cliff overlooking the Mediterranean Sea and features very nice indoor and outdoor pools, a very good kitchen, nice lounge and bar, as well as poolside dining (lunch). We will be an easy walk to the town center where there is great shopping, restaurants and easy access to all local attractions. The first time we went to Majorca (1973) was without a bike and we had a fantastic time. We know Majorca and have been there twelve times with cycling groups since 1997 (including the fantastic trip we had there last year) and it is simply fantastic. We will be able to assist those interested with non-cycling activities.
The trip includes nine days/eight nights, 4-star accommodations, breakfast and dinner (w/wine) daily, eight legendary rides with full support (including Sa Calobra) led by local ride leaders and Steve Lehman, Pinarello (or equal) carbon rental bikes, airport transfers. The cost for the cyclists among us is $1,695 (dbl occ), non-cyclist $1,150 (dbl occ)
To reserve this trip or inquire about additional information please email Steve Lehman directly at steve@stevelehmantours.com or call 610-698-3032